About Us
Wisnia Inc. is located in the west end of Ottawa and has been providing professional restoration services to our clients since 1981. We are a locally-owned and operated company.
We are pleased to offer a wide variety of services ranging from disaster clean-up, packing, relocation and storage of content, mold and asbestos abatements, upholstery and carpet cleaning, odor removal, ozoning and much more.
We are available 24/7 for emergency assistance. We will initiate contact with the policy holder within 30 minutes of claim notification.
With the exception of a catastrophe situation, clients can anticipate a crew arriving at the location of the emergency within 4 hours of first contact with a Wisnia representative.
Each company vehicle is lettered with Wisnia's logo, so they are easily identified by our clients. Our vehicles are equipped with the necessary supplies to handle most emergency situations.
We have the latest in drying and deodorization equipment for fast effective drying and odor removal.
Our moisture mapping equipment consists of non-invasive tools to prevent unnecessary damages.
We offer thermal imaging for more detailed inspections. This allows for fast and effective identification of damaged areas, so we can in turn pass the time savings on to our clients.
Our warehouse space allows for storage of our client's contents. We also offer off-site, climate controlled storage for large projects.
Contents are packed and listed by Wisnia Inc. before relocation, to ensure that all belongings are accounted for and returned upon completion of repairs and/or emergency work.
We also provide content listing for damaged items. Our staff is trained to sort through contents and provide detailed list for non-response items. Items that can be salvaged are cleaned and treated on site or at our facilities.
Textiles and electronics will be forwarded to the preferred vendor of the insurance carrier. Arrangements can be made through Wisnia Inc. or directly with the insurance carrier.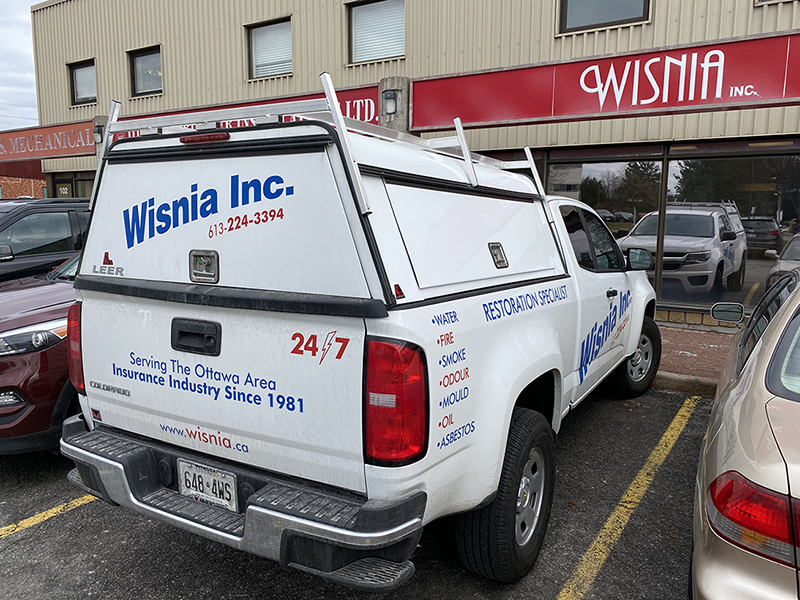 Our Values and Commitment
Meet Our Team
Our team of industry trained professionals are available to assist our clients with caring and helpful guidance through all situations. Three estimators are available to assess any type of property loss and provide accurate estimates. We understand the importance of prompt and efficient assistance when faced with a disaster situation. Our team promises to sustain a level of service that not only ensures an on-time quality product, we also ensure that you, our client, will be satisfied with all aspects of restoration.